How to set eBay options for How and Where you want to Buy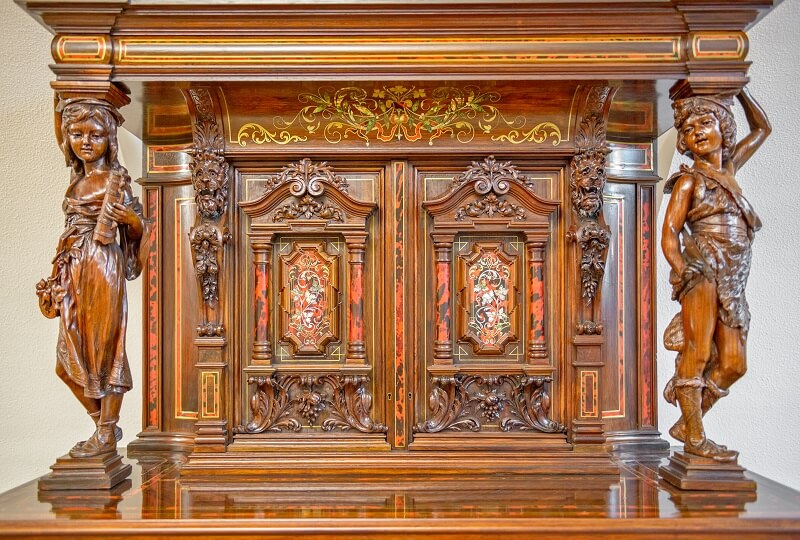 How to buy antiques and collectibles on eBay Part 3:
How to set options for how and where you want to buy on eBay
In addition to the category-related options, others listed in the sidebar for almost any subcategory or infracategory include condition, price, buying format, item location, delivery options and 'show only'. These can all be used in different ways, so we'll go through them one at a time.
In some categories, such as Antiques, the only option for condition is 'not specified', but in others, such as the various subcategories of Books, Comics & Magazines, a range of options from New to Acceptable is presented. You can select either only one condition or multiple conditions from this menu to limit your search. A tip for book collectors is to exclude 'new' by selecting all the other condition options in turn, since there is a vast number of new books and even digital media-based electronic books listed on eBay that could just as well be bought from conventional bookselling websites, and if you've come to eBay, the chances are you're looking for something that's out of print, so you'll want to exclude all these irrelevant results! To select multiple condition categories, click 'See All' alongside 'Condition', then tick all you want to include, followed by 'Apply'.
By default, you're usually offered a choice of three price brackets representing the low, medium and high-priced groupings for the particular subcategory or infra-category you're looking at, but you can also manually enter a range of acceptable prices in the boxes beneath and then click the arrow to the right of the second box to activate the filter.
The options shown here are mutual alternatives, so you can only select one at a time; and the default is 'All listings'. On eBay, there are two main ways to buy: at auction, or at fixed price. Fixed price listings on eBay are called 'Buy It Now'. It's possible for sellers to start auction listings that also include a Buy It Now option that disappears if a bid is placed.
Additionally, on some listings the seller allows the prospective buyer to submit an offer to the seller. All such listings are called 'Best Offer'. Until fairly recently, this could only be activated on Buy It Now listings, but it's now also allowed on live auction listings, complicating the appropriate buyer response to such listings. So as you can see, sellers have considerable flexibility these days with offering products in multiple buying formats, but you can still usefully limit your search to all listings that at least include the format you prefer!
The chief advantage of auction listings to buyers is the chance of a bargain or at least of a fair market price decided by the current market. However, this will only work if the seller's start price is reasonable, and because sellers don't always realise full market prices from auction listings with low starting bids, there are many who either avoid the auction format altogether or only list items for auction with high starting bids or hidden reserves.
It can sometimes be useful to show only auction-listed items for another reason, which is that they are more likely to be obscure, old items whose market value is difficult to assess for the seller. Items offered at fixed price are more likely to be common enough ones for their market value to be at least approximately known by the seller.
The serious collector is unlikely to want to limit their collecting to items that happen to be listed at auction, however. Many rarities and simply high-quality items are also listed at fixed price, and sometimes a relatively high fixed price is something to be thankful for as it deters secondary traders looking to make a quick profit and allows the item still to be available for sale when the serious buyer (you) comes looking!
'Best Offer' can also be your friend. If a fixed price listing is on the high side and the seller allows offers, it may be a sign that the seller is aware that the item might not sell at that price and is eager to sell at a fair price, so don't be afraid to approach with an offer. As a general rule, most sellers reject offers that are below 75% of their asking price, but if you see an item you want that you recognise as being wildly overvalued, you can often approach with a considerably lower offer and leave a courteous note explaining why you believe it to be worth what you are offering. Sellers will vary in their reactions to such approaches; most commonly, they will reject such offers provisionally, but they may be more flexible months or years later if the item still has not sold for what they were expecting to get for it. In some cases, they may propose a 'counter-offer' above your offer but below their full asking price. In this case, the choice is yours whether or not to accept the compromise offer. You can even make a further counter-offer between your original offer and the seller's counter-offer, and this way edge towards a mutually agreeable price. But be careful not to be pushed into a price you know is well above the market price and which represents only the seller's inflated idea of what they would ideally wish the item to be worth! In some cases, sellers are so unreasonable in their expectations on price that it's best to walk away from the overpriced carrots they are dangling before your eyes, and wait for a similar item to be offered by someone else, even if it may be at a much later date.
The options here when you are on eBay UK are Default, UK Only, European Union and Worldwide. If you are open to buying items from abroad (which is perhaps less likely if you are collecting heavy antique furniture whose delivery costs would be prohibitive unless you a professional antiques dealer who regularly drives to the continent on buying and selling trips), then European Union and Worldwide are worth experimenting with in order to expand the range of items displayed. Collectors of books and small collectibles – or in fact anything that can be shipped affordably - are likely to benefit from broadening their horizons beyond the UK; and selecting 'Worldwide' from 'location' is a valuable aid in this process.
Please note however that even where one of these is selected, you will not be able to view or purchase items posted by sellers abroad in any of the following circumstances:
1. Where they are placed in a category in their country's national eBay site that has not been mapped by eBay to the category you are browsing in on yours;
2. Where they are specified as shipping only within their country;
3. Where they have blocked buyers registered in your country.
To get around the first exclusion, you need to conduct searches within the national eBay websites of the country of interest to you. This may seem daunting at first, particularly if you are not familiar with the language, but persistence can pay dividends in terms of results.
To get around the second exclusion, you generally need not only to conduct your search within the national eBay site of the country of interest, but also to have set your default shipping address to one in that country. This means that you must have set up such an address before you browse – otherwise the items will not show up in the results. Foreign address services for the United States are plentiful; and there is also at least one reliable one for Germany, but this may be more trouble in some countries than others, and if you have friends abroad who would be willing to help you out, shipping to them may be the easiest option.
You can save multiple addresses in different countries with your eBay account, and change your default address between countries whenever you like. Once you've changed it to a foreign country for the purpose of browsing listings in that country, sign out of eBay and back in again on the national website of the country concerned to reset the filters that previously excluded you from seeing the listings in that country whose sellers disallow international shipping.
The third type of exclusion is the most severe, and cannot be avoided since you can only be registered in one country, so if you're registered in the UK and the seller blocks all buyers registered there, you won't be able to buy or possibly even see their items even if you search their own national eBay site while your address in that country is set as your default shipping address! Fortunately, this type of exclusion seems to be relatively rare compared with that of restricting shipping to within the country of origin, and because there's no way to avoid it, you won't miss what you can't access.
This section appears in certain categories, with options of 'free postage' and 'free click & collect'. Because there's no such thing as truly free postage from a seller's perspective, listings shown with either of these options are likely to have higher list prices that factor in the actual cost of delivery. They also tend to be used much more for new and common items where there is plenty of competition between sellers on price, so there is not much point for serious collectors in restricting searches according to either of these options!
This section is a ragbag of additional search filters, most of which are of little to no use to collectors and may simply restrict the range of items shown. Two that can be very useful, however, are 'Completed items' and 'Sold Items'. Under 'completed items' you can see all recently ended listings, including those that did not sell. In some cases, you may find something that did not sell but that you'd like to buy, and in that case you might want to contact the seller and request a relisting. 'Sold items' is a particularly useful search because although it can be mildly upsetting to find your dream purchase that has just sold to someone else, seeing what has sold and what prices each item attained can give you extremely valuable insights into the current market for such items, informing your bidding or buying price strategy when you do find an item you want that is still available.
Continue to Part 4: How to Bid Successfully on eBay Auction Items
Mission Impossible Couriers specialise in transporting delicate and valuable goods such as antiques and furniture. We service eBay items for both sellers and bidders. Call us today on 0117 941 2255 for a competitive quotation or CLICK HERE for a quotation request form.