How to Buy Antique Furniture in the UK
Although people are now used to the affordability and convenience of self-assembly flat-packs, antique furniture can add a touch of elegance and interest to your home, especially if it's a period house with original features that are naturally complemented by furnishings from a similar time.
If you are in the market for antique furniture, there are several things you'll need to think about, including function, style, condition, cost, where to buy from, and how to get it delivered safely.
At Mission Impossible Couriers, we're delighted to help with the last part, arranging for your chosen pieces of antique furniture to be carefully and protectively transported to your door, and then installed in the exact place where you want them, even if that means navigating difficult flights of stairs!
Here are some ideas of where to find the vintage or antique item you want in the first place.
There are several places you might want to look. In this feature, we consider what is involved in buying each way, and the potential advantages and disadvantages.
1. Local classified advertisements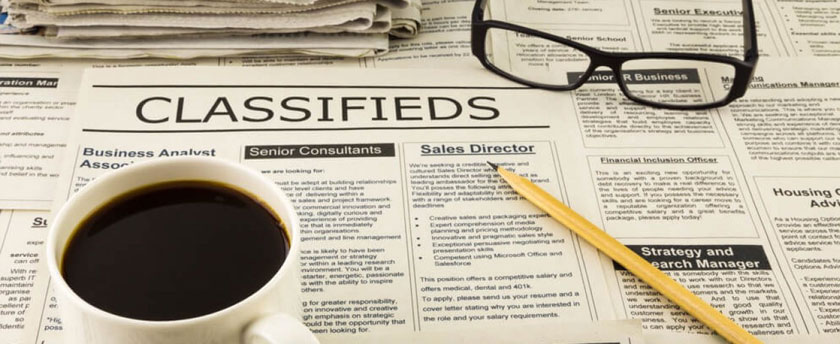 People often list unwanted furniture for direct sale in the classified sections of their local or regional newspapers. Here it's simply a case of picking up the phone and arranging a mutually agreeable time to inspect the furniture.
The chief advantages of this method of buying antique furniture are that you're likely to be able to get to see the furniture with your own eyes before you buy, and that the transportation costs will tend to be relatively low because of the shorter distances involved compared with something bought from further afield.
Additionally, a homeowner selling direct and eager to get a bulky piece of furniture cleared out could be willing to accept a much lower price than a second-hand shop or professional antiques dealer would ask for the same item, but this will vary as sellers have widely different expectations in terms of the value of their belongings, and in some cases their expectations may be unrealistic.
The main disadvantages are that you may waste time going to see something you would instantly have known you didn't want if you'd seen a picture first, and that the choice of what's available will be limited by what happens to be on the market in your area and locally advertised at the time you're looking, so you might not find the item of your dreams at all fast, if at all.
There is also a risk that having put sellers to the trouble of letting you in to their home to accommodate your inspection, you may feel obliged to purchase something from them even if it is not exactly what you want. Where you disagree with the sellers over price, negotiating while in their home can also be a thorny issue, potentially leading to hurt feelings or anger on the part of the sellers who may regard your lower offer as an affront to their hospitality.
One other disadvantage of buying this way is that because direct sales operate on a first come, first served basis, there is a considerable risk that the best and most valuable items advertised locally will be inspected and purchased by professional antiques dealers operating in the area before you even cotton on, so you may make quite a number of wasted phone calls. It really can be a case of the early bird catching the worm!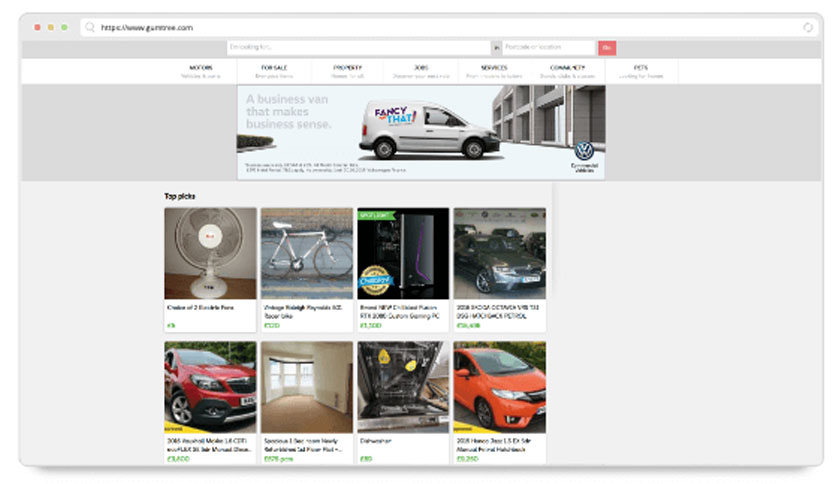 Gumtree has become a popular online space for UK householders to advertise their unwanted furniture for sale. The platform has flexible search facilities based around specified locations, with the option to select a specified radius, so for instance you could choose to look at all furniture within a ten-mile radius of your home town or city.
As applies to local print classifieds, only a fraction of what you see will be antique, so you may have to skip past pages and pages of mainly modern items before finding something of interest. Searching in descending order of price can sometimes help to identify whether there is anything of relevance earlier, since antiques will tend to be among the pricier items for sale.
One advantage of Gumtree over local press print classifieds is that you can usually see at least a picture of each item before you even attempt to make contact with the buyer, which helps to cut down on time wasted.
There are also various product categories on Gumtree in which you may find antique furniture for sale.
From All Items, try House Clearance, as occasionally people list antique furniture or lots of it there.
Also go to Home & Garden, and from there to Dining, Living Room Furniture and Beds & Bedroom Furniture, depending on what you are after. Each of these then has more specific subcategories, e.g. Mirrors, Clocks & Ornaments.
A disadvantage of Gumtree compared with eBay is that there is no dedicated antiques category.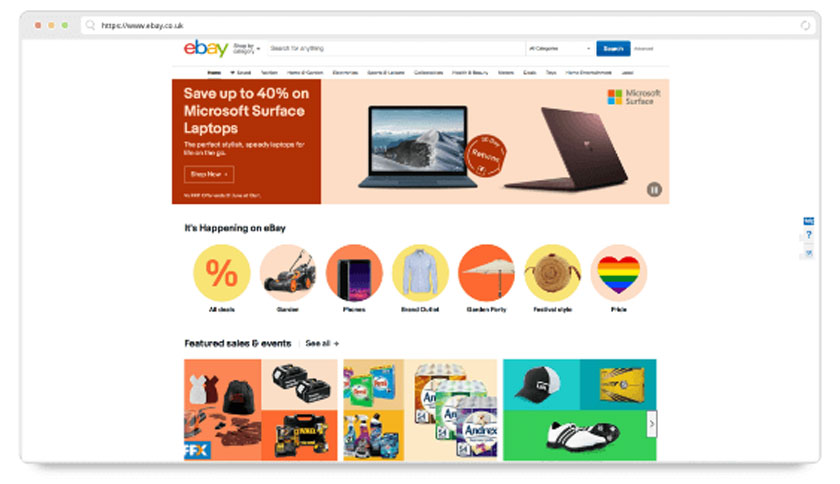 eBay is a major online platform for antique furniture sales in the UK. As with Gumtree, you can restrict your search according to distance from your location. But eBay has the significant advantage of allowing you to confine your search to antiques-related categories rather than blending furniture of all ages together as tends to happen on Gumtree.
eBay has several sites dedicated to different countries, so always go to eBay.co.uk and not eBay.com when you are looking for furniture, which is generally too heavy to be worth the cost of importing items from other territories!
Start by navigating to the category 'Antiques'. Subcategories include Antique Clocks, Antique Furniture, Antique Metalware, Antique Woodenware, Architectural Antiques, Period & Style Antiques, and Reproduction Antiques. Any of these may be of interest when you are looking for antique furniture and complementary articles to decorate your home in a period style.
Within 'Antique Furniture' can be found further subcategories indicative of the type of item, such as Antique Armoires and Wardrobes, Antique Beds, Antique Bookcases and Antique Desks.
Supposing you want a Victorian desk, you can be even more specific by selecting the Victorian desks micro-category within the Antique Desks subcategory.
Since some items located abroad may still be displayed on eBay UK, it is worth also selecting 'UK only' under 'Location'. You will then be shown all items in the UK that are currently listed for sale in your final category of choice. This broadens your horizons compared with local listings, but you will have to consider the additional cost of courier delivery if the item of your dreams is located hundreds of miles away. The individual listings should indicate where each piece is situated, and you can then work out on a map or an online distance finder just how far away that is if you're not immediately familiar with the cited place name.
On eBay, there is a combination of fixed-price listings and auction listings. Both are worth looking over. Auction listings can often tempt you with a lower starting price and the chance of a bargain, but you should set your bid level based on the maximum amount you'd be prepared to pay for that particular item, since there's always a chance that there will be other interested parties waiting unseen to outbid you in the final seconds of the sale.
You should consider the pictures and the description carefully in assessing what an item is worth before committing yourself. A typical eBay furniture listing put up by a householder will neither show you nor fully describe every flaw, so there is always a risk that the condition of the item you receive will be a disappointment. There might for instance be drawers that are difficult to open or close, wood that has deteriorated in its condition, or holes, indentations or scratches in surfaces that are not pictured.
One advantage of buying at auction on eBay as compared with other auctions is that the price you see is the price you, as the buyer, will pay. Only the seller is charged commission.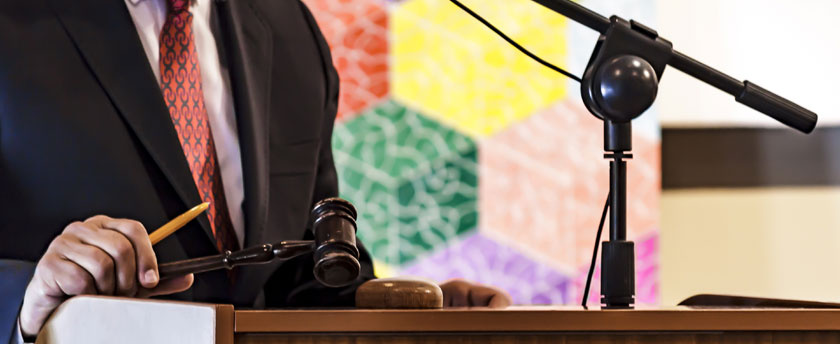 eBay auctions may be fun and discreet, but there is something about the experience of a live auction in a saleroom that can be very compelling.
If you attend a local furniture auction, you may find yourself competing against local and regional antiques dealers looking to buy choice items for resale at a profit, as well as collectors and others looking for a bargain.
There is a chance of lower prices than those found on eBay for the equivalent piece of furniture, as antique furniture pieces sold at local auctions may not have been as widely seen as those advertised online. However, many British auction houses now offer a live connection to online bidders via the Internet too; and these Internet bidders may be located anywhere in the country and compete with you for the best and most valuable items.
A major advantage of live auction furniture sales is that you have the chance to inspect the item in person before bidding, and assess its value based on its condition including all faults and flaws.
A disadvantage is that the auction will continue for as long as someone else is willing to bid against you, and this can lead to prices exceeding the normal market value of a particular piece where two or more bidders have set their hearts on it or otherwise committed to buying it. You should be careful to have an upper price limit in mind so you know when to stop, even if it means having to wait for a similar piece to come up at a future auction and then trying again.
Finally, it's worth remembering that at all live auction sales, the nominal price during the bidding process is not the final price the buyer pays. Auction houses add on their own commission charge called a buyer premium, and this can vary from 15 to 30% depending on the auction house and price realised. You should always take this into account when bidding and be aware that payment is due in full immediately after the auction.
5. Bricks and mortar antiques shops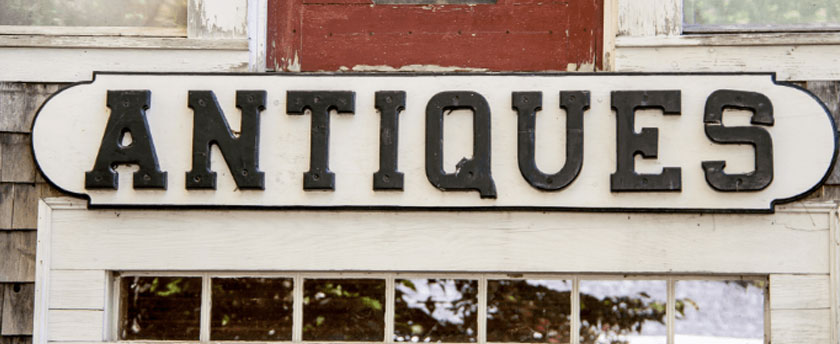 Britain is still blessed with a large number of antiques shops staffed by dedicated and knowledgeable enthusiasts for our heritage, ranging from professional antiques dealers to retired hobbyists.
Many of these shops sell antique furniture, and it may be worth your while looking up all those in your area in local directories, and either ringing them up to find out if they have something you are looking for, or visiting them personally to browse for inspiration.
Because as with all shops, there are overheads involved in the form of business rates, electricity and insurance costs to pay, and because of the costs of holding stock, the prices of antique furniture in antique shops will tend to be higher than those at auction, on Gumtree or in classifieds.
Some professional antiques dealers also list choice stock on eBay, and this can lead to higher prices for their stock than for that of competing private sellers on the platform. But a general guideline is that on average, antiques in shops will cost more than those listed for sale online.
This said, people sometimes try to bargain down dealers into accepting lower offers, and the popularity of television shows such as 'Antiques Road Trip' may have encouraged this behaviour. But there's no guarantee that lower offers than the prices listed will be accepted by dealers, and it's important to remain respectful and reasonable when visiting an antiques store, bearing in mind that not all dealers will be prepared to haggle.
One of the attractive things about buying antique furniture from a professional antiques dealer is the reassuring feeling that the selection on offer has been pre-curated by expert eyes. You are paying to some degree for that expertise, avoiding the pitfalls associated with sub-standard items that a dealer would refuse. Your local antiques dealer may in fact be your best friend in the quest for the antique furniture you desire, and could open doors to sourcing what you want through his or her established contacts, even if it is not presently in stock.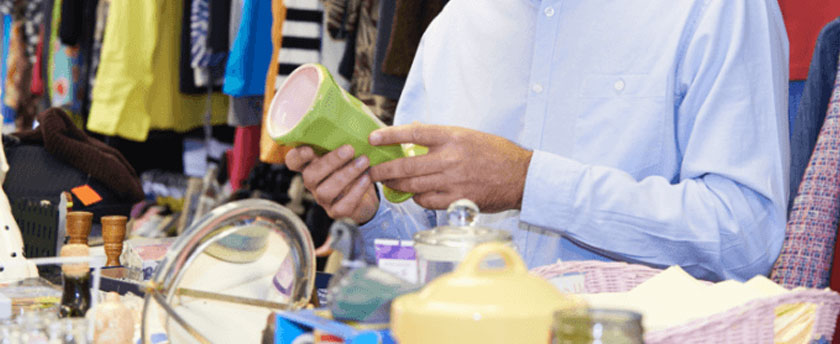 There are nowadays many charity shops that sell some second-hand furniture to the general public. While much of this is likely to be fairly modern, you may find some antiques that have been donated by householders or the relatives of deceased householders looking to clear their loved ones' homes with the least possible fuss while contributing to a good cause.
Because the stocks of charity shops are unlikely to be listed online, you should probably search them in person or get on the telephone and ask if they happen to have what you are after. Although the chances may appear slim, some will get through more furniture than others, and you may just have the fortune to find a gem before someone else grabs it!
The main advantages of buying from a charity shop are the frequently lower prices that come from a not-for-profit enterprise and the satisfaction of helping to fund a charitable cause.
The disadvantage can be the indifferent quality or condition of some pieces which have, after all, been donated because they were unwanted, and a lack of any guarantees or right of return if an undeclared fault should be found.
It's also worth remembering that charity shops also have rent, business rates, electricity, insurance and accountants' fees to pay, even if they are staffed by volunteers. If they don't even make enough money to cover their own costs, they certainly won't make any money for the causes they are set up to raise funds for.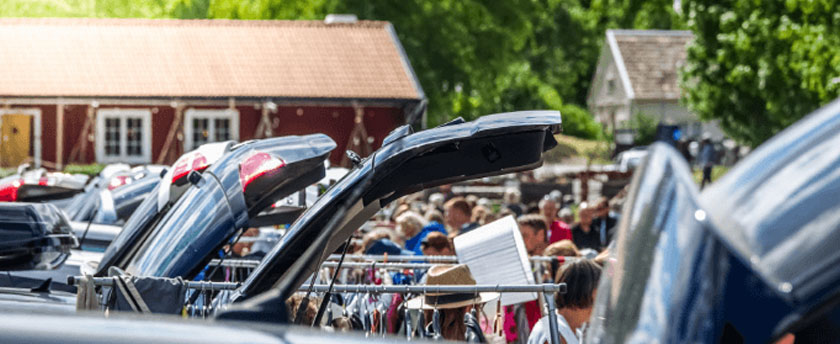 Car boot sales are perhaps more usually associated with smaller items that will easily fit into cars, but quite a few regular traders turn up in vans and exhibit smaller items of furniture and other antiques.
The best thing about car boot sales from a buyer's perspective is probably the chance of a bargain. Antiques sold at such events may not be recognised for the value they would be acknowledged to have by professional antiques dealers, or may simply be priced cheaply to sell so that the vendor doesn't have to take them back home again. There is also often room for negotiation on prices, depending on the seller.
A potential disadvantage is that in rainy conditions, exhibits made of wood that are on open display can easily be damaged. You should also check carefully for broken legs and drawers and other condition issues, since once you have purchased an item from a car boot seller, there is no right of return and probably little chance of even finding the vendor again.
You should also bear in mind the need to transport any purchases home again there and then. If you don't have a van yourself, then you'll only be able to take home what you can fit in your car or securely strap to your roof rack (if you have one). Those serious about buying furniture at car boot sales might want to think about replacing their cars with vans, or investing in a trailer.
If the worst comes to the worst and you find something you love but can't transport yourself, you can ask for the seller's contact details and see if he or she will agree to your arranging collection from their home. That's where a dedicated courier like Mission Impossible Couriers can help, even after a car boot sale!
No matter where or from whom you buy, it is always a good idea to research the period and the style of items you like beforehand. Look at many pieces and online listings and see what things of a particular style and condition sell for in general. That should help you to avoid expensive mistakes whereby you overpay for something several times over.
This said, there is a subjective element in the assessment of the value of any antique or used piece of furniture. If you see an uncommon or unique piece and fall in love with its look, you might be prepared to pay whatever the seller is asking to ensure that it ends up in your home. And there is no shame in that.
Remember that at Mission Impossible Couriers we have the experience and logistical arrangements to handle furniture collections and deliveries throughout the mainland UK. (Please see our page Areas We Cover to check if we can offer you a service.) So if you want to buy or have just bought a piece of furniture and need to arrange for its transportation, do give us a call on 0117 941 2255 or drop us an email to sales@micouriers.co.uk. We look forward to helping you!